BOLT 4 SPECIFICATIONS:
Inline 4 cylinder engine

81mm bore x 57mm (options up to 68mm)

1175cc to 1400cc in turbo form

1500cc for NA (84mm bore)

Twin cam, 16 valve head

Billet steel crankshaft

4340 billet H beam rods

7075 T6 billet crankcase

Dry sump oil system with filter, air/oil separator and water pump

10,800 max. rpm

300 to 400+ horsepower (in turbo form)

160 pounds
(click on image below for .pdf version)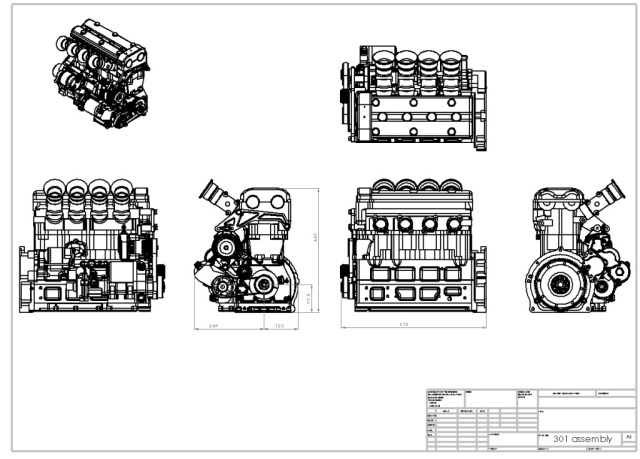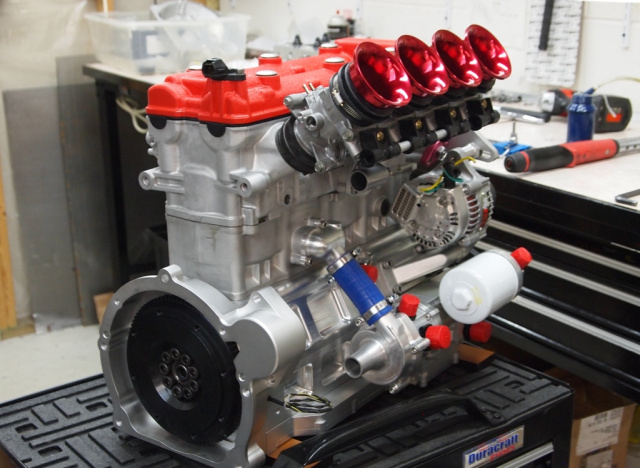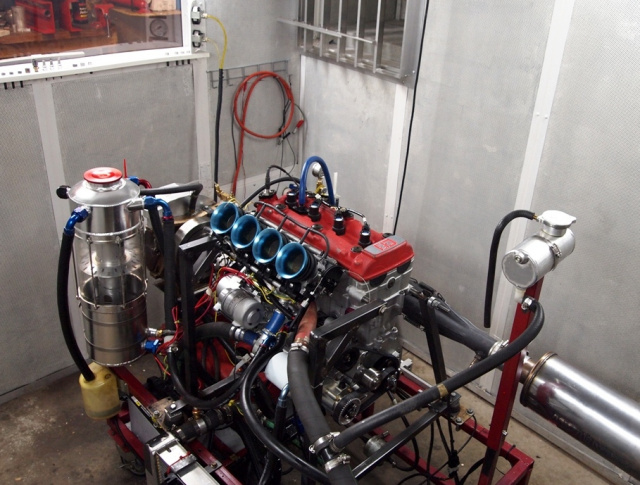 The engine right side incorporates the alternator, starter, oil pump, air oil separator, oil filter and water pump. This leaves the left side clear for the hot parts- headers, turbo and exhaust.
The oil pump is has one pressure section with relief and filter mount, 3 scavenging sections, an air oil separator and a water pump in integrated on the end. The pump is manifold mounted on the sump to minimize connections. The oil pump is made by Dailey Engineering.